Bienvenue sur le site du Clan des Officiers !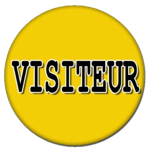 Si vous appréciez le contenu de notre site nous vous invitons à vous inscrire. Vous pourrez ainsi participer aux nombreuses discussions de notre forum. Pour échanger avec plus de 2000 passionnés de jeux sur thème de seconde guerre mondiale quelques secondes suffisent !

La page d'inscription est disponible ici.

Après votre inscription il est vivement recommandé de poster un message de présentation dans le forum des nouveaux arrivants. Cela nous permets de connaître le profil des personnes qui nous rejoignent. Une présentation de qualité, sur le fond comme sur la forme, est indispensable si vous souhaitez accéder à notre serveur audio, lieu de rencontre de nombreux joueurs francophones pour nos parties en réseau. Ce premier contact par écrit est aussi nécessaire si vous souhaitez rédiger d'autres messages.
 
Lors de votre inscription, le choix de votre pseudo et de votre image de profil (avatar) doivent être conformes à notre charte sous peine de suppression immédiate. Il est notamment interdit d'utiliser des pseudos ou des images de profil (avatars) de soldats d'un pays de l'Axe.
 
Ce message et les bannières publicitaires n'apparaissent plus pour les inscrits.
Rise of Flight : The First Great Air War
---
Charte du forum à lire avant de poster un message
Avant de poster une question sur le forum, vérifiez si la réponse n'existe pas déjà sur le site, ou si cette discussion n'a pas déjà été abordée dans le forum en utilisant la boîte de recherche. Pensez aux pauvres contributeurs fatigués de devoir répondre pour la 50ème fois à la même question !

Intitulez votre message de manière claire et compréhensible : ça ne serait pas très pratique si tous les messages sont intitulés « Help ! », « A l'aide !!! » ou « Officers ? ». Donnez des éléments permettant de distinguer votre message des autres. Par exemple « Problème d'affichage avec une carte ATI 9800XT » ou « Jeu en réseau impossible sur Officers » sont des titres explicites. Idem pour les questions : posez-les de façon claire, y répondre n'en sera que plus aisé.

Faites attention à votre niveau de langage : évitez le langage SMS/chatroom qui est assez pénible à lire. Le but étant d'être compris par le plus grand nombre, écrivez dans une langue connue par le plus grand nombre : le français.

Restez courtois et poli en toutes circonstances : un forum est un espace de discussion, pas un endroit où s'invectiver. Pas d'agressivité, d'arrogance ou de ton méprisant, sans quoi les modérateurs n'hésiteront pas à intervenir. L'objectif de tous les participants est de s'informer et de partager leurs opinions. Le langage des fleurs sera toujours plus efficace que l'agressivité pour expliquer votre point de vue à un autre utilisateur.

Respecter également quelques règles élémentaires :

- n'envoyez pas de messages inutiles au fonctionnement du forum.
- ne lancer pas de polémiques « stériles » ou bien de fausses rumeurs.
- n'utiliser pas de façon inconsidéré les majuscules car cela est synonyme d'hurlement dans le monde de l'Internet.
- ne faite pas de hors sujet par rapport au thème de ce forum qui est dédié aux jeux de stratégie sur fond de seconde guerre mondiale et à rien d'autre.

Vos signatures ne doivent pas être un roman, ni un annuaire de liens (400 caractères au maximum, espaces compris). Les signatures en images ne devront pas perturber la lecture des forums et en aucun cas dépasser la taille de 400x120 pixels.

La publicité sous quelle forme que ce soit n'est pas autorisée sur le forum. Si vous voulez que la bannière de votre site apparaisse sur le leclandesofficiers.com, il faut demander au webmaster à l'adresse atlantis@leclandesofficiers.com.

Les incitations à l'utilisation de programmes piratés, demandes de numéros de série ou de cracks pour des logiciels payants sont bannis de ces forums. De la même les propos politiques et religieux sont interdits.

Les participants sont personnellement responsables de leurs écrits, ils s'interdisent tout propos diffamatoires, injurieux, révisionnistes, racistes ou susceptibles de tomber sous le coup de la loi. Leur responsabilité pourra être engagée en cas de manquement à cette règle.

Les messages ne respectant pas la Charte du Forum pourront être supprimés dans un délai immédiat et sans préavis.


Atlantis - Webmaster du Clan des Officiers.