Bienvenue sur le site du Clan des Officiers !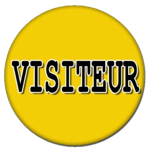 Si vous appréciez le contenu de notre site nous vous invitons à vous inscrire. Vous pourrez ainsi participer aux nombreuses discussions de notre forum. Pour échanger avec plus de 2000 passionnés de jeux sur thème de seconde guerre mondiale quelques secondes suffisent !

La page d'inscription est disponible ici.

Après votre inscription il est vivement recommandé de poster un message de présentation dans le forum des nouveaux arrivants. Cela nous permets de connaître le profil des personnes qui nous rejoignent. Une présentation de qualité, sur le fond comme sur la forme, est indispensable si vous souhaitez accéder à notre serveur audio, lieu de rencontre de nombreux joueurs francophones pour nos parties en réseau. Ce premier contact par écrit est aussi nécessaire si vous souhaitez rédiger d'autres messages.
 
Lors de votre inscription, le choix de votre pseudo et de votre image de profil (avatar) doivent être conformes à notre charte sous peine de suppression immédiate. Il est notamment interdit d'utiliser des pseudos ou des images de profil (avatars) de soldats d'un pays de l'Axe.
 
Ce message et les bannières publicitaires n'apparaissent plus pour les inscrits.
Content Count

22

Joined

Last visited
About RedRum
Rank

1ere classe

Birthday

11/23/1991
Previous Fields
Jeu de stratégie temps réel WWII préféré
Chaud on a double face avec nous sur la photo de famille sur le char.

Si jamais il y a des joueurs, RedRum[FR] sur steam.

Bienvenue Un nouveau joueur pour IFL44, I44, Hell in the pacific, arma3, dayZ, etc... Chouette !

Merci à tous ! Et bravo pour ton premier commandement Za Radino.

C'est pas plutôt la Kinect de la xbox?

Normalement présent, si changement je préviendrais.

La ligne rouge comme si on y était, très bonne soirée malgré les bugs. Merci le Stuart !

Bon et bien voila, arma 2 CO, arma3 BETA, Dayz, hell in the pacific et Invasion 44 installés !

C'est bon ça marche. Merci pour la réponse rapide.

J'ai exactement le même soucis, je suis un habitué de mumble donc je ne pense pas faire d'erreurs. J'ai pourtant bien respecté les majuscules et minuscules.

jee1207

reacted to a post in a topic:

World of Warplanes passe en bêta ouverte

Erf, je m'en doutais un peu qu'on allait se retrouver avec le même schéma que sur la génération partante. Personnellement les rares fifa que je possède sont sur consoles. Mais bon, il me semble que sur pc les joueurs se tournent surtout sur les football manager qui ont l'air de bien marcher.

Outch... Il faudrait que je pense à le désinstallé vu que je n'y touche plus.