Bienvenue sur le site du Clan des Officiers !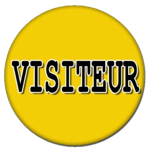 Si vous appréciez le contenu de notre site nous vous invitons à vous inscrire. Vous pourrez ainsi participer aux nombreuses discussions de notre forum. Pour échanger avec plus de 2000 passionnés de jeux sur thème de seconde guerre mondiale quelques secondes suffisent !

La page d'inscription est disponible ici.

Après votre inscription il est vivement recommandé de poster un message de présentation dans le forum des nouveaux arrivants. Cela nous permets de connaître le profil des personnes qui nous rejoignent. Une présentation de qualité, sur le fond comme sur la forme, est indispensable si vous souhaitez accéder à notre serveur audio, lieu de rencontre de nombreux joueurs francophones pour nos parties en réseau. Ce premier contact par écrit est aussi nécessaire si vous souhaitez rédiger d'autres messages.
 
Lors de votre inscription, le choix de votre pseudo et de votre image de profil (avatar) doivent être conformes à notre charte sous peine de suppression immédiate. Il est notamment interdit d'utiliser des pseudos ou des images de profil (avatars) de soldats d'un pays de l'Axe.
 
Ce message et les bannières publicitaires n'apparaissent plus pour les inscrits.
Content Count

1,456

Joined

Last visited

Days Won

1
About SGT Major Ray Jefferson

Rank

Général de brigade

Birthday

12/16/1985
Previous Fields
Jeu de stratégie temps réel WWII préféré
Profile Information
Genre
Lieu

Marcq En Baroeul region Nordiste
C'est Solo, coop, PVP, PVE Mais connexion internet obligatoire, maintenant avis personnel, si tu veux du solo, Call to Arms : Gates of Hell est mieux ( plus dans les anciens Men Of War mixte arcade et simulation) même si il te faut Call to Arms pour y jouer.

Je pense que ce sera le 1er jeu de la licence , qui ne m'intéressera pas, beaucoup trop arcade et rapide, je me suis un peu renseigné et le jeu à la base nommé Soldiers Arena était un projet pour mobile, mais il à été décidé de le porter sur pc, sous le nom Men Of War 2. L' idée de transformer la licence en STR en ligne n'est pas mauvaise, vous pouvez avoir un bataillon ou une nation, PVP ou PVE, mais pour moi actuellement c'est raté, la licence à toujours su faire un mixte entre arcade et simulation mais la c'est trop je trouve : -Jauge de vie sur les chars. -Les soldat cours trop vite. -les tourelles et canons tournent à vitesse supersonique. - MIssion solo trop courtes (20 min) ect.. Il y' as de bonne idée aussi heureusement comme : -La construction de Deck pour bataillon et Nation. -La fortification des bâtiments en garnison. -L'appel hors carte des sapeurs qui viennent poser les fortifications et repartent. -La vue 3éme personne et optique pour char sniper canon. -Le mode incursion. et j'en oublie J'ai enregistré quelques parties : Mission Battle Of Coisson en Coop Mission Embuscade en coop Mode de jeu Incursion en coop Et maintenant une vidéo de Call To Arms Gates Of Hell pour comparer :

Bonsoir, "Je me présente je m'appelle Pauline." surement. "J'ai 31 ans." Pareil. "Je viens du Nord (A coté de Maubeuge)" Idem. "Je suis la copine de Ray Jefferson " Dommage ce n' est pas le bon prénom "Voilà je viens sur votre forum pour parler et aussi pour connaitre des jeux qui ne sont pas tres compliqué et que je pourrais aimé. Sinon j'apprécie m'occuper de mes poissons, j'adore créer des écosystèmes marins dans mes aquariums. " Tout est faux si tu étais bien ma copine tu le saurais, allez salut l'imposteur.

Une page qui se tourne, merci a eux 2 pour tout ce qu' ils ont apportée depuis leur intégration (Offikrieg et tellement de choses encore) en leur souhaitant bon vent.

Présent par contre, pas de rush de zone pour moi !

Sujet intéressant pour ma part, il y' en as énormément étant grand amateur de jeux video La musique de combat de Final Fantasy 7 que j' ai dévoré sur ma Playstation La musique de niveau Lunar Gate de Duke Nukem 3d Doom Level 1 L'intro de Ghost Recon La fin de la campagne de Résistance d' Operation Flashpoint (Seventh Darken) Grand Theft Auto sur Playstation (chez un pote moi mes parents on refusé que j' y joue) Pendant qu a cette époque certain jouait au first GTA moi je jouais a Driver. Xcom Ennemy Unknow/Within : Vigilo Confido

La grande stratégie du contournent lointain Mogysien, n' as malheureusement pas porté ces fruits cette fois.

Soirée IFA 3 oui ce Samedi pour le Mardi je ne sais pas

Le jeu a une ambiance sonore qui plonge dans l ambiance. En revanche niveau moteur graphique comparé a ce qu'on peut trouver aujourd'hui, je rejoins Crom et Atlantis le jeu ne décolle pas la rétine graphiquement, il est pour ma part inférieur a Arma 3. ( j 'ai le jeu Post Scriptum tout au max). Après cela s' amélioreras peut être avec le temps vu que la nouvelle norme est de sortir des jeux sois disant complet mais qui se révèle pas fini et combler a grand coup de patch (que se soit chez les petits ou gros éditeurs).

Suivant les dispo, sauf vendredi (Arma 3VF) et certains Samedi (IFA3).