Bienvenue sur le site du Clan des Officiers !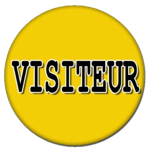 Si vous appréciez le contenu de notre site nous vous invitons à vous inscrire. Vous pourrez ainsi participer aux nombreuses discussions de notre forum. Pour échanger avec plus de 2000 passionnés de jeux sur thème de seconde guerre mondiale quelques secondes suffisent !

La page d'inscription est disponible ici.

Après votre inscription il est vivement recommandé de poster un message de présentation dans le forum des nouveaux arrivants. Cela nous permets de connaître le profil des personnes qui nous rejoignent. Une présentation de qualité, sur le fond comme sur la forme, est indispensable si vous souhaitez accéder à notre serveur audio, lieu de rencontre de nombreux joueurs francophones pour nos parties en réseau. Ce premier contact par écrit est aussi nécessaire si vous souhaitez rédiger d'autres messages.
 
Lors de votre inscription, le choix de votre pseudo et de votre image de profil (avatar) doivent être conformes à notre charte sous peine de suppression immédiate. Il est notamment interdit d'utiliser des pseudos ou des images de profil (avatars) de soldats d'un pays de l'Axe.
 
Ce message et les bannières publicitaires n'apparaissent plus pour les inscrits.
Content Count

6,039

Joined

Last visited

Days Won

1
Everything posted by Crom
Merci beaucoup Mog. Toujours chez Humble Bundle il y a aussi une promo pour Vegas Pro 14 . 20 USD au lieu de 400 USD. Ça vaut le détour. Pour cette somme minime d'autres softs seront inclus. Le détail ici.

Bonjour à tous, Voici donc quelques affaires avant l'arrivée du barbu : - Chez GoG, la version remastered de Grim Fandango est gratuite. - Chez Ubisoft, le jeu Assassin Creed IV Black Flag est gratuit; - Enfin chez EA profitez gratuitement de Plants vs Zombies. A vos jeux.

Tout est redevenu normal. Pour les constructions heureusement pas trop été productif donc la perte est minime.

Salut les pilotes, Mais cette fois ce sera sur le plancher des vaches. Du pain béni pour les chauffeurs (chauffards) virtuels. Humble Bundle lance son package de simulateurs ( F1 et autres bolides ) jusqu'au 18/12. Vous aurez du choix pour au maximum environ 13 euros. Jugez donc : - F1 2011 à 2016 plus quelques DLC; - Grid 2; - 40% de remise sur F1 2017 et des DLC gratos; - 60% sur Dirt 4; - et quelques autres. En même temps HB se lance dans le calendrier de l'avent. Pour 35 $ vous aurez droit à une vingtaine de jeux indé dont quelques perles bien connues. Et maintenant les liens : Humble Codemasters Racing Bundle Yogscast Jingle Jam Enjoy !

Lien envoyé par MP. Ce qui est bizarre c'est la forme des dégradations. Cela ne semble pas réalisé par un "joueur". On peut "comprendre" des destructions de bâtiments mais pourquoi se donner du mal à créer des "zones" flottantes au dessus du sol ? Tout cela reste bien étrange.

Malheureusement non. Rien n'a changé depuis la restauration de la sauvegarde. Par contre cela semble se manifester uniquement à l'extérieur. Dans les galeries, point de changement. A première vue. J'ai des saves plus anciennes (30/9 ou 14/9) si ça peut t'intéresser. PS : D'après mes recherches le village a été "dévasté". Mes constructions lointaines n'ont pas souffert. Du vandalisme alors ?

Tous ces boutons...Ça me rappelle Valérie..euh non le A10.

Coucou les cocos, Semaine bien chargée chez DCS. On aura eu droit à l'annonce de l'arrivée imminente de la version 2.5 de DCS World. Je cite : We plan to release DCS World 2.5 in the coming weeks! Mais également à quelques précisions (plutôt floues à vrai dire) concernant les protections soft du jeu (l'Harrier sera le premier à en profiter). Fini donc Starforce. Et enfin par la sortie du très attendu avion à ressort. Oui celui qui décolle à la verticale : le famous AV-8B ! Plus connu sous le nom de Harrier. J'en connais un qu'on va plus tenir. Et pour finir une vidéo : PS : je vous ai passé sous silence les multiples promo des modules lors du dernier week-end mais aussi la survenue d'un autre coucou pas très attractif : le Yak-52. Voilà

Bien vu Atlantis, Les fichiers log font part d'une erreur et alerte serveur à compter du 9 novembre 2017. Or c'est à cette date qu'OVH à sombré temporairement dans les limbes. ite missa est reste plus qu'à se retrousser les manches et à réparer...

Bonjour à tous, Je doute d'un acte de malveillance. Mais les logs nous renseigneront plus surement. Pour ma part je découvre des blocs supprimés et d'autres ajoutés sans placement logique. De plus dans certaines de mes antres les coffres (remplis) ont tous disparus. Ma maison originelle du village de départ n'a plus de toit mais ce qui est surprenant concerne les vitres. Il en reste dans le vide. Or ce type de bloc est très fragile. Des changements dans la mise à jour 1.11 vers 1.12 qui aurait engendré ces problèmes ? D'ailleurs la dernière version disponible est la 1.12.2. Le serveur étant toujours en 1.12.1.

Hello les pilotes, Pour signaler en passant que même l'AA utilise Tacview pour ses debrief. A voir ici.

Mais Néné t'es fou. T'aurais pas du. On va plus le tenir le Maj. Et en plus il va salir la moquette et son clavier.

Avec celle là tu vas enfumer l'IA dans Arma 3. Elle n'aura même pas le temps de te voir venir avant de s'en prendre une entre les deux yeux. Ite missa est.

Salut les coquins, Un peu d'activité sur le forum pour sa renaissance (disons qu'OVH les as cumulés sur ce coup. Comme quoi le pire peut arriver. Et ça fait peur quand on voit le nombre de site francophones hébergés chez eux). Hormis une mise à jour (critique) du moteur 1.5.7 (détails par là), DCS nous gratifie cette fois d'une vidéo sur une des cartes en devenir : Strait of Hormuz (et non pas Street...). C'est joli tout plein, on y voit de beaux bâtiments, les config vont pleurer des larmes de sang et on pourra y voler en F/A 18. Un jour. Chouette. PS : ça me fait penser que Cold Waters est toujours pas en promo sur Steam. Snif...Et qu'il reste solo.

C'est la marque commerciale de Micron, l'un des plus gros fabricant de RAM après Samsung. D'ailleurs il fourni Intel en puces. Attention à prendre un MX et non un BX, qui est l'entrée de gamme. Mais moins cher.

ou bien : https://www.cdiscount.com/informatique/ssd/crucial-ssd-mx300-525go-2-5-7mm/f-10703-ct525mx300ssd1.html?idOffre=136232648&refer=zanoxpr&cid=affil&cm_mmc=zanoxpr-_-169249

http://www.rueducommerce.fr/produit/intel-new-product-20170926172039-29799098#xtor=AL-67-75[lien_profond]-120001[zanox]-[deeplink]

120 à 150 euros pour un 500 Go, c'est la tolérance actuelle. Le 1 To reste encore trop cher. Faut patienter.

Et le catalogue DCS sur Steam bénéficie pour Halloween d'un discount de 40% ceci dit en passant...