Bienvenue sur le site du Clan des Officiers !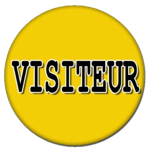 Si vous appréciez le contenu de notre site nous vous invitons à vous inscrire. Vous pourrez ainsi participer aux nombreuses discussions de notre forum. Pour échanger avec plus de 2000 passionnés de jeux sur thème de seconde guerre mondiale quelques secondes suffisent !

La page d'inscription est disponible ici.

Après votre inscription il est vivement recommandé de poster un message de présentation dans le forum des nouveaux arrivants. Cela nous permets de connaître le profil des personnes qui nous rejoignent. Une présentation de qualité, sur le fond comme sur la forme, est indispensable si vous souhaitez accéder à notre serveur audio, lieu de rencontre de nombreux joueurs francophones pour nos parties en réseau. Ce premier contact par écrit est aussi nécessaire si vous souhaitez rédiger d'autres messages.
 
Lors de votre inscription, le choix de votre pseudo et de votre image de profil (avatar) doivent être conformes à notre charte sous peine de suppression immédiate. Il est notamment interdit d'utiliser des pseudos ou des images de profil (avatars) de soldats d'un pays de l'Axe.
 
Ce message et les bannières publicitaires n'apparaissent plus pour les inscrits. Hector
Visiteur enregistré
Content Count

3

Joined

Last visited
Everything posted by Hector
Bonjour, Merci pour ton accueil. A priori, non. Je souhaite juste obtenir une réponse aux petites questions que j'ai posé. Autrement, je n'ai pas trop de temps devant moi. J'ai rangé mes boites de jeux close combat il y a 10 ans. Puis, il y a eu maison, travaux, enfants et beaucoup d'heures au travail. Aujourd'hui j'ai décidé de ressortir les boites, pour le reste on verra bien... peut être lorsque les enfants seront plus grands ? Bien cordialement.

Bonjour, Je viens d'acheter un nouvel ordinateur avec windows 10. En tombant sur ma vieille boite de CC2, 3 et 4, j'ai déjà beaucoup galéré pour les réinstaller. J'y suis parvenu, mais les anciens mods ne semblent pas fonctionner. Y a-t-il une solution ? Autrement, j'ai découvert les "nouveaux" close combat : cross of iron, gateway to Caen et panther in the fog. Tournent-ils sous windows 10 et surtout les camouflages des véhicules et uniformes sont-ils conformes à la réalité historique ? Merci d'avance.

Bonjour à tous, Après de nombreuses années et un changement d'ordinateur pour windows 10, je reviens vers mes vieux close combat. Comme vous vous en doutez, j'ai pas mal de questions à poser. A vous lire bientôt.