Bienvenue sur le site du Clan des Officiers !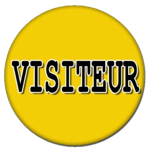 Si vous appréciez le contenu de notre site nous vous invitons à vous inscrire. Vous pourrez ainsi participer aux nombreuses discussions de notre forum. Pour échanger avec plus de 2000 passionnés de jeux sur thème de seconde guerre mondiale quelques secondes suffisent !

La page d'inscription est disponible ici.

Après votre inscription il est vivement recommandé de poster un message de présentation dans le forum des nouveaux arrivants. Cela nous permets de connaître le profil des personnes qui nous rejoignent. Une présentation de qualité, sur le fond comme sur la forme, est indispensable si vous souhaitez accéder à notre serveur audio, lieu de rencontre de nombreux joueurs francophones pour nos parties en réseau. Ce premier contact par écrit est aussi nécessaire si vous souhaitez rédiger d'autres messages.
 
Lors de votre inscription, le choix de votre pseudo et de votre image de profil (avatar) doivent être conformes à notre charte sous peine de suppression immédiate. Il est notamment interdit d'utiliser des pseudos ou des images de profil (avatars) de soldats d'un pays de l'Axe.
 
Ce message et les bannières publicitaires n'apparaissent plus pour les inscrits.
Content Count

9

Joined

Last visited
Amnesia

reacted to a post in a topic:

Bon anniversaire Amnesia !

Merci a tous, à bientot sur le mumble

Psydo

reacted to a post in a topic:

Présentation du jeu, comment bien débuter dans le jeu

Il parle beaucoup comme d'hab, j'ai rien lu mais c'etait trop cool, il y a plein d'images sympa

Dys2

reacted to a post in a topic:

Guide d'approfondissement des mécaniques de jeu

Je plussoie les explosions à la Michael Bay !

Bonjour ! Je veux bien avoir les informations mumble, merci !

Bonjour à tous ! Donc mois c'est Dys2, Dys ou Dydys pour les intimes et les moules. Je suis donc la troisème vague d'assaut de votre forum, sous les directives bien pensées de Psydo ! J'ai donc 24 ans et suis étudiant ! De même que mon camarade Pantoine je suis gros lecteur de beaucoup de choses et passe également trop de temps avec eux. Je ne suis malheureusement pas un grand stratège mais joue à beaucoup de choses diverses et variées. La partie str et moba m'a bien sur été présenté par Psydo, qui à tant bien que mal supporté ma présence, sans trop savoir si j'étais réellement dans son équipe ou non Je suis donc surtout amateur de 4X dans l'esprit de endless legend, civ5 mais j'apprécie quand même de jouer à plein de trucs ! A bientot alors !