Bienvenue sur le site du Clan des Officiers !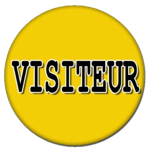 Si vous appréciez le contenu de notre site nous vous invitons à vous inscrire. Vous pourrez ainsi participer aux nombreuses discussions de notre forum. Pour échanger avec plus de 2000 passionnés de jeux sur thème de seconde guerre mondiale quelques secondes suffisent !

La page d'inscription est disponible ici.

Après votre inscription il est vivement recommandé de poster un message de présentation dans le forum des nouveaux arrivants. Cela nous permets de connaître le profil des personnes qui nous rejoignent. Une présentation de qualité, sur le fond comme sur la forme, est indispensable si vous souhaitez accéder à notre serveur audio, lieu de rencontre de nombreux joueurs francophones pour nos parties en réseau. Ce premier contact par écrit est aussi nécessaire si vous souhaitez rédiger d'autres messages.
 
Lors de votre inscription, le choix de votre pseudo et de votre image de profil (avatar) doivent être conformes à notre charte sous peine de suppression immédiate. Il est notamment interdit d'utiliser des pseudos ou des images de profil (avatars) de soldats d'un pays de l'Axe.
 
Ce message et les bannières publicitaires n'apparaissent plus pour les inscrits.
Content Count

1,825

Joined

Last visited
Everything posted by Fricotin
A propos Olaf , si on pouvait essayer de démarrer avant 9h00 , j'avoue que ça m'arrangerait un tantinet

Pas sûr pour moi Olaf, pas sur du tout...

Prises de la soirée: un privateer pirate et un Trade brig....abandonné par son capitaine ! Certes la prise ne fut pas glorieuse mais cela m'a permis d'ouvrir un "outpost" ( comptoir ? ) à Baracoa

Ouh tout doux Tribal ! Je te donne rdv ce soir si tu peux et tu verras tout va devenir très simple et ....passionnant ! Je serai Mumble vers 21h15 . Au fait je viens de postuler au recrutement des EdR !

Ah ok Amnésia, ça va déjà beaucoup mieux maintenant que je sais tout ça merci. J'espère pouvoir explorer ce vaste monde dès ce soir +++

Voilà Open World installé mais bizarrerie au démarrage La vue est fixe et mon Lynx file sur l'eau comme un hors-bord de compet.... Pas moyen de faire autre chose que naviguer sans rien voir autour

Arf ! Déjà engagé sur BoS ce soir, tant pis

C'est du noiche ou du thaï le commentaire ? Ca fait tout drôle de voir ces bateaux et l'époque évoquée sur un commentaire en charabia extrême-oriental . Internet ou les étonnants mélanges de la mondialisation culturelle....

Ouch ! Olaf is back ! Allelluiah !

Vraiment un truc avec lequel j'ai beaucoup de mal : voir les ennemis. Trèèès durs à distinguer alors même qu'ils sont tout près. Le problème c'est qu'ils semblent tous me voir en premier

Pas mal du tout, même très bon

Arf ! Désolé je ne pourrais pas ce Lundi pour cause d'assemblée générale de copropriété ( Beuark ! ). Vous savez , le genre de réunion on sait quand ça commence mais pas quand ça finit...Bon vol !

Arbre allemand , j'en suis au PZIII J1, mais je compte bien commencer les russkofs, j'aime les T-34. Par contre les avions ne me branchent absolument pas car ayant beaucoup pratiqué IL2 et volant sur Battle of stalingrad et Cliffs of Dover ( des vrais simulateurs et encore il y a matière à débat ) cela me suffit amplement .

Bien pris Jochem. J'ai fait quelques parties en mode simu hier soir , c'est déjà bien plus intéressant et surtout quel bonheur de ne pas avoir ces fichus avions sur le dos !