Bienvenue sur le site du Clan des Officiers !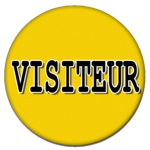 Si vous appréciez le contenu de notre site nous vous invitons à vous inscrire. Vous pourrez ainsi participer aux nombreuses discussions de notre forum. Pour échanger avec plus de 2000 passionnés de jeux sur thème de seconde guerre mondiale quelques secondes suffisent !

La page d'inscription est disponible ici.

Après votre inscription il est vivement recommandé de poster un message de présentation dans le forum des nouveaux arrivants. Cela nous permets de connaître le profil des personnes qui nous rejoignent. Une présentation de qualité, sur le fond comme sur la forme, est indispensable si vous souhaitez accéder à notre serveur audio, lieu de rencontre de nombreux joueurs francophones pour nos parties en réseau. Ce premier contact par écrit est aussi nécessaire si vous souhaitez rédiger d'autres messages.
 
Lors de votre inscription, le choix de votre pseudo et de votre image de profil (avatar) doivent être conformes à notre charte sous peine de suppression immédiate. Il est notamment interdit d'utiliser des pseudos ou des images de profil (avatars) de soldats d'un pays de l'Axe.
 
Ce message et les bannières publicitaires n'apparaissent plus pour les inscrits.
Search the Community
Showing results for tags 'ww2'.
Found 3 results
Bonjour les amis, Qu'est-ce que Post Scriptum ? Il s'agit d'un MOD en développement sur la Seconde Guerre Mondiale utilisant le moteur Unreal Engine de Squad (Basé sur le jeu SQUAD). L'équipe est internationale, il y a des moddeurs ainsi que certaines personnes travaillant sur Project Reality et Project Reality:WW2 ainsi que d'autres petits studio. Son créateur reste Français. Une première Alpha a eu lieu cette semaine, je vous laisse en découvrir plus avec ces liens : - http://postscriptumgame.com/ - Toutes les infos : https://www.youtube.com/watch?v=j4NrrDzaH34&t=208s - Test ALPHA : https://www.youtube.com/watch?v=_zVRebB3SvM - Facebook https://www.facebook.com/PostScriptumGame/ Je n'en sais pas beaucoup non plus, juste que je suis peu à peu le projet qui s'annonc excellent avec une belle communauté de Moddeurs derrière. Le jeu nécessitera sûrement SQUAD puisque je ne pense pas qu'il s'agisse d'un Stand Alone. Voilà, à très vite en jeu et bonne semaine à tous !

J'ai eu l'occasion de regarder Les Oubliés (Land of Mine / Under Sandet); film danois si je ne me méprends. Il m'a vraiment touché, raison pour laquelle j'ouvre ce post. Pour ceux qui aiment les jeux d'acteur sobres comme moi, et qui aborde des thèmes peu connus, ce film est pour vous. Peut-être un peu caricatural au tout début, le sergent danois (ancien Paras dans les Forces Britanniques) joué Roland Møller y est excellent, tout comme les jeunes acteurs figurant des prisonniers allemands.

J'ouvre ce fil de discussion pour tenir informés ceux qui seraient intéressés par ces soirées. Les Soirées World War 2 Open Games sont des soirées TvT organisées par le clan BattleGroup XXI. Le cadre se situe pendant la Seconde Guerre Mondiale (uniformes et matériel) mais les maps peuvent être tout aussi bien celles d'IFA3L que celles de Faces of War, Vanilla et parfois des indépendantes. Les mods utilisés sont : IFA3L et Faces of War. Les BGXXI proposent leur repository via ArmA3Sync. Le lien est ICI.