Bienvenue sur le site du Clan des Officiers !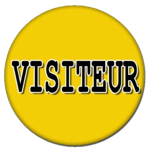 Si vous appréciez le contenu de notre site nous vous invitons à vous inscrire. Vous pourrez ainsi participer aux nombreuses discussions de notre forum. Pour échanger avec plus de 2000 passionnés de jeux sur thème de seconde guerre mondiale quelques secondes suffisent !

La page d'inscription est disponible ici.

Après votre inscription il est vivement recommandé de poster un message de présentation dans le forum des nouveaux arrivants. Cela nous permets de connaître le profil des personnes qui nous rejoignent. Une présentation de qualité, sur le fond comme sur la forme, est indispensable si vous souhaitez accéder à notre serveur audio, lieu de rencontre de nombreux joueurs francophones pour nos parties en réseau. Ce premier contact par écrit est aussi nécessaire si vous souhaitez rédiger d'autres messages.
 
Lors de votre inscription, le choix de votre pseudo et de votre image de profil (avatar) doivent être conformes à notre charte sous peine de suppression immédiate. Il est notamment interdit d'utiliser des pseudos ou des images de profil (avatars) de soldats d'un pays de l'Axe.
 
Ce message et les bannières publicitaires n'apparaissent plus pour les inscrits.
Content Count

1,333

Joined

Last visited

Days Won

13
About Tribal

Rank

Général de brigade
Recent Profile Visitors
The recent visitors block is disabled and is not being shown to other users.
ça me plairait bien de retourner en Asie. Je me souviens d'une map de Call-of mais surtout de l'ambiance particulière de Vietnam, au milieu des rizières, des marais de la jungle... Mais comme l'a très justement fait remarquer Crom, si l'IA tire à travers la végétation, je vais plutôt me tourner vers la prise de Tombouctou par la cavalerie Méhari

Pas d accès à la pièce jointe. Cas isolé?

Mogwaii

reacted to a post in a topic:

Chaine YouTube

Rudel arrive en Crimée. Pour l'occasion, 3 nvx épisodes de Pilote de Stuka.

Hello hello. Content de revoir ces pages

La chaîne du CDO a dépassé les 100 abonnés! Seulement en termes de contenu, beaucoup d'IL2 (je plaide coupable), un peu d'Arma et de PS, et puis ? Donc si vous avez des vidéos qui dorment dans vos SSD, mettez en ligne !

J ai pensé à « diarrhée verbale » mais finalement c était « too much »

Belle illustration de "flood"... Si seulement c'était bien écrit.

un nouveau venu dans la bataille navale, alliant stratégie et combat en temps réel. Pas de multi-joueur mais des campagnes et des "batailles rapides", et contrairement à ce que sous-tend son nom, ça se passe sur l'eau, au-dessus de l'eau, et sous la surface. Un rendu plutôt sympathique et un contenu qui va s'étendre; pour l'instant deux théâtres d'opé (pacifique et atlantique)

Vous n'êtes pas abonné à Netflix? Pas plus qu'à Disney channel ou Canl+ à la demande? Qu'à cela ne tienne, vous avez accès à la chaîne du CDO ! et aux deux nouveaux épisodes de "Pilote de Stukas" inspiré du carnet de cols de Rudel ! Enjoy !

Djmika50

reacted to a post in a topic:

Jeune clan francophone qui recrute [GC124]

Tank crew pour la première fois soldé. -35%. C est en ce moment !

Oh la chance que vous avez! Après la série des 30 épisodes du « grand cirque », voici une nouvelle série et les 3 premières vidéos qui retracent la carrière de Rudel, as de la luftwaffe et spécialiste du Stuka. Enjoy ! https://youtu.be/I9e51eM8K8U

hello Enzo. Pas de joystick. Clavier et souris. Le pointage , le zoom et la mise à feu se font avec la souris. C'est assez relou, surtout pour les chgts de poste; au final, qd tu es seul, tu alternes entre tireur et chef de char (sauf qd il ne font qu'un comme dans le T34 si je ne m'abuse) ; mais puisque que tu as IL2, tu peux tester avt de casser ta tirelire

Salut. C est ballot, je viens d en intégrer un il y a 2 jours. Remarque, il a pas l air très actif. Vous êtes combien à ce jour?