Bienvenue sur le site du Clan des Officiers !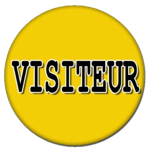 Si vous appréciez le contenu de notre site nous vous invitons à vous inscrire. Vous pourrez ainsi participer aux nombreuses discussions de notre forum. Pour échanger avec plus de 2000 passionnés de jeux sur thème de seconde guerre mondiale quelques secondes suffisent !

La page d'inscription est disponible ici.

Après votre inscription il est vivement recommandé de poster un message de présentation dans le forum des nouveaux arrivants. Cela nous permets de connaître le profil des personnes qui nous rejoignent. Une présentation de qualité, sur le fond comme sur la forme, est indispensable si vous souhaitez accéder à notre serveur audio, lieu de rencontre de nombreux joueurs francophones pour nos parties en réseau. Ce premier contact par écrit est aussi nécessaire si vous souhaitez rédiger d'autres messages.
 
Lors de votre inscription, le choix de votre pseudo et de votre image de profil (avatar) doivent être conformes à notre charte sous peine de suppression immédiate. Il est notamment interdit d'utiliser des pseudos ou des images de profil (avatars) de soldats d'un pays de l'Axe.
 
Ce message et les bannières publicitaires n'apparaissent plus pour les inscrits.
Content Count

792

Joined

Last visited

Days Won

4
About Majestic

Rank

Aviateur en devenir......

Birthday

04/14/1962
Previous Fields
Jeu de stratégie temps réel WWII préféré
Contact Methods
MSN

jamain.dominique@orange.fr

Website URL
ICQ
Tribal

reacted to a post in a topic:

Bonne année

La planète est toujours aussi belle...même en 2023.... Arrimage de la capsule GEMINI sur le module AGENA...époustouflant..!!

Mes Meilleurs voeux 2023 à tout ceux qui bossent ou pas ...pour me payer ma retraite.... De nombreuses heures de franche rigolade en perspective... j'arrive à l'instant d'un petit baptême au-dessus de la Corée...

Ours Barbu

reacted to a post in a topic:

Le lem dans REENTRY

Une grosse MAJ gratos est dans les tuyaux pour les FANS... En attendant ,je vous offre dans ma grande mensuétude..La trad de CMO ... Vous en sortirez grandi grâce à moi.....: https://www.dropbox.com/s/o5x185mj6qy89pr/Command Modern Operation Manuel FR.pdf?dl=0

Joli travail...On sent le passionné.....!!!

IL2 a bien changé,les cockpits sont trés sympa et la gestion des dégâts sont trés détaillés.... Beau boulot....

Départ aux aurores depuis Nellis Arizona....

On change de registre départ en mission depuis INCIRLICK (Turquie),2 F16 au départ en CAP ,moi encore dans le Hangar,Check démarrage moteurs...

Des shoots de mon 2eme destrier sont à venir.... Ne soyez pas impatients......

Mogwaii

reacted to a post in a topic:

Screenshots Campagne dans le Caucase A10 II

Quelques shoots de ma Campagne "Enemy Within 3.0" ...4eme mission Patrouille en Montagne à la recherche de camps d'entrainement du CLA en collaboration avec 2 SU25 Géorgiens

Majestic

changed their profile photo

Enfin de retour....ça commencait à faire long... J'en profite car ne sachant dans quel forum le glisser. J'ai bossé sur la traduction des 390 pages du manuel de "Shadow of Empire ",un tour par tour complexe qui en rebute plus d'un. Si ça peut motiver certains d'entre vous à le découvrir,voici le lien pour le récupérer. Il y a sûrement encore des coquilles qui se sont glissées mais ca donne déjà une base pour le sortir de la poussière.. https://drive.google.com/file/d/1iw4w9bq4VcYhYsW0bkQIE57f6hVMPZL8/view?usp=sharing

Aprés correction orthographique et grammaticale ,je valide ce message fort pertinent......

Mon cher, Aprés avoir une journée de congé pour essayer de résoudre ce problème inextricable,j'ai résolu cette énigme en tapant le mot de passe dans les paramètres et particulièrement la case "Mot de passe du serveur".. Alléluia....!!!..

Pourrais-t-on me donner les droits pour que je n'ai pas à taper le code de TS à chaque fois que je me connecte . Ce désagrément est survenu depuis que j'ai réinstllé ma nouvelle config..