Bienvenue sur le site du Clan des Officiers !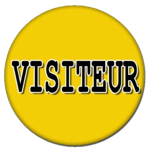 Si vous appréciez le contenu de notre site nous vous invitons à vous inscrire. Vous pourrez ainsi participer aux nombreuses discussions de notre forum. Pour échanger avec plus de 2000 passionnés de jeux sur thème de seconde guerre mondiale quelques secondes suffisent !

La page d'inscription est disponible ici.

Après votre inscription il est vivement recommandé de poster un message de présentation dans le forum des nouveaux arrivants. Cela nous permets de connaître le profil des personnes qui nous rejoignent. Une présentation de qualité, sur le fond comme sur la forme, est indispensable si vous souhaitez accéder à notre serveur audio, lieu de rencontre de nombreux joueurs francophones pour nos parties en réseau. Ce premier contact par écrit est aussi nécessaire si vous souhaitez rédiger d'autres messages.
 
Lors de votre inscription, le choix de votre pseudo et de votre image de profil (avatar) doivent être conformes à notre charte sous peine de suppression immédiate. Il est notamment interdit d'utiliser des pseudos ou des images de profil (avatars) de soldats d'un pays de l'Axe.
 
Ce message et les bannières publicitaires n'apparaissent plus pour les inscrits.
Content Count

757

Joined

Last visited
About Majestic

Rank

Commandant

Birthday

04/14/1962
Previous Fields
Jeu de stratégie temps réel WWII préféré
Contact Methods
MSN

jamain.dominique@orange.fr

Website URL
ICQ
C'est peut-être un teaser pour annoncer le prochain Teaser....non...??

Majestic

reacted to a post in a topic:

A l'approche de Noël 3 idées pour soutenir C.D.O

Toujours en chantier mais visuellement exceptionnel... C'est quand même une usine à gaz mais je l'ai toujours sous le coude ....

Mon ressenti...je dirai assez addctif....pas mal buggé pour l'instant mais L'équipe de développement bosse en continu et nous sort des patchs toutes les semaines... Visuellement j'adore ,le contenu est assez fourni concernent la trame historique et les missions variées sans compter le Mode Aventure qui permet d' envoyer des vaisseaux dans le"Multivert",une dimension Multiplayer d'où tes vaisseaux reviennent avec des trophées (Modifs, crédits,formation des équipages...etc..). Je n'en suit qu'au début mais je ne suis pas déçu...Pour les fans des X ,c'est un incontournable...

La VR est effectivement trés gourmande s'il on veut profiter de la dernière mouture de DCS. Le Budget est en rapport avec le niveau de détails et depasse allègrement les 1000 Euros . En ce qui me concerne,je pratique le track IR depuis quelques années et je ne suis pas un adepte de cet engin sur le tête.

Mon Ryzen 1600x Supporte parfaitement la demande...alors tu sais ...tout est relatif...

Je suis passé sur SSD depuis un bon moment et je dirai que c'est indispensable.Pour ce qui de la carte Video,ma 1060 GTX 6Go est assez sollicitée et cela nécessite un réglage assez pointu .. Des profils de réglages sont dispo sur le forum de DCS. Je tourne environ à 60 FPS en campagne et sur Nevada ,ça baisse aux environs de 30 au-dessus des villes... A bon entendeur mon cher Hamtaror.. Ps:il ne me reste plus que 1,5 GO avant le dénouement final....Yeah......!!! Crom comprendra...

Bien joli tout cela mais aucune date de release.. A mon avis faudra attendra au moins 6mois en étant optimiste..

Amnesia

reacted to a post in a topic:

Les actualités du DCS World

Ca y est ,j'ai mis mon cul dans le bouzin.Il est dispo en l'état sur l'open beta en attendant la release dans 1 ou 2 semaines .. Je me régale, bien que pas mal de systèmes ne fonctionnent pas...Ca change du F18.... Vivement la release....

Déjà vu bien et yen a même d'autres Sur C6.... Je suis ça au jour le jour évidemment... On va avoir aussi un ptit nouveau normalement gratos en IA pour ravitailler sur panier

Beaucoup d'annonces intéressantes qui ,j'espère prendront effets rapidement car j'ai investi ches DCS(ça faisait un bail que ce n'était pas arrivé...) J'ai fait péter le CB pour le prometteur Harrier AV8B N/A..J'espère que RAZBAM tiendra ses Promesses.Je n'aime pas trop acheter en Early Acess mai ça me chatouillait depuis un petit moment. En attendant ,je potasse le Pocket Guide afin dans faire profiter des éventuels camarades de vol..

Merci de penser à moi.....je vais regarder ce qu'il a dans le ventre....

j'ai effectivement prévu 16 go et le Ryzen équivaut au core I5..

Un premier jet du matos envisager pour upgrader ma machine: Processeur AMD Ryzen 5 1600X + MSI X370 Gaming Pro Carbon 2 Barrettes mémoire DDR4 G.Skill Aegis DDR4 8 Go 2400 MHz CAS 15 Sachant que je conserve ma tour Coolmaster ,mon alim,ma carte video 1060...,mon ventirad NH4-D14 .Il va falloir que je contacte Noctua pour qu'ils m'envoient l'adaptateur NM-AM4 pour poser sur le Ryzen.. A votre avis

Faudrait pas me prendre au mot car dés que je maitrise le Bousin,je proposerai un cursus complet pour ceux qui seront prés à me suivre..... Avis à la populace....