Bienvenue sur le site du Clan des Officiers !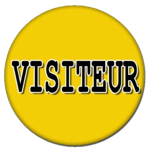 Si vous appréciez le contenu de notre site nous vous invitons à vous inscrire. Vous pourrez ainsi participer aux nombreuses discussions de notre forum. Pour échanger avec plus de 2000 passionnés de jeux sur thème de seconde guerre mondiale quelques secondes suffisent !

La page d'inscription est disponible ici.

Après votre inscription il est vivement recommandé de poster un message de présentation dans le forum des nouveaux arrivants. Cela nous permets de connaître le profil des personnes qui nous rejoignent. Une présentation de qualité, sur le fond comme sur la forme, est indispensable si vous souhaitez accéder à notre serveur audio, lieu de rencontre de nombreux joueurs francophones pour nos parties en réseau. Ce premier contact par écrit est aussi nécessaire si vous souhaitez rédiger d'autres messages.
 
Lors de votre inscription, le choix de votre pseudo et de votre image de profil (avatar) doivent être conformes à notre charte sous peine de suppression immédiate. Il est notamment interdit d'utiliser des pseudos ou des images de profil (avatars) de soldats d'un pays de l'Axe.
 
Ce message et les bannières publicitaires n'apparaissent plus pour les inscrits. GIcombat
Visiteur enregistré
Content Count

61

Joined

Last visited
About GIcombat
Rank

Caporal Chef

Birthday

10/04/1996
Previous Fields
Jeu de stratégie temps réel WWII préféré
Des nouvelles de S.T.A.L.K.E.R. 2:http://www.stalkerfrance.com/?p=1629Je n'aime pas ça!!

Encore!!Bon sans, mais ils arrête pas. Et c'est qui qui développe cette fois? Best way ou digitalmindsoft?En tout cas, on aura nore dose de men of war avec Men of War vietnam, Men of War : Condemned Heroes, puis Tskhinvali is on fireplus d'info là:http://www.edgeofwar.fr/articles/articles.php?cat=14&id=22

J'ai trouvé ça comme site pour les cracks:http://m0004.gamecopyworld.com/games/pc_men_of_war_assault_squad.shtmlMalheureusement, ce n'est que pour la version 1.85.3(ou quelque chose comme ça)En tout cas, même si c'est marqué english devant, il n'y à aucun problème. Ça marche aussi pour français.

J'avais pas vu, mais le c**, mais le c**!!!!!

malheureusement oui, mais bon, pour passer le temps, on recommence à font les autres BIA!

Salut à tous,Deep silver à annoncé(depuis un moment déjà) un jeu WW2, qui s'appel iront front: liberation 1944.Son moteur est le moteur de ARmA 2 OA,3 screen à cette adresse:http://www.jeuxvideo.com/screenshots/images/00040/00040769_002.htmtrailer:http://www.jeuxvideo.com/videos-editeurs/0004/00040769/iron-front-liberation-1944-pc-premier-trailer-00033575.htm

Savage Seven became the Furious Four. The Furious Four is a derivative sub-brand (a branch, or off shoot) from the Brothers In Arms brand. It is a separate story involving separate characters. In the entertainment industry, you often find branches (or "spin offs") from a popular brand. For example, in America, there's an animated TV show called "Family Guy". A while back, the creators of Family Guy decided to take one of the characters (Cleveland) and make a TV show involving Cleveland and other brand new characters. Just because they started making "The Cleveland Show" doesn't mean they stop making "Family Guy". It just gives them a chance to try something new while still keeping the original (mostly) the same. Randy and Brian Martel have mentioned several times in interviews before that we're not done with the story of Matt Baker, Joe Hartsock, Corrion and the rest of the guys from the Brothers In Arms series. Ubisoft and Gearbox just wanted to try something a little bit different for now to see how it goes. " http://forums.gearboxsoftware.com/showthread.php?p=2354820#post2354820 ce n'est pas le vrai BIA4. C'est juste un spin off.

le meilleur moyen était de l'acheter en anglais:jesors: Je n'ai aucune idée pour t'aider, mais je vais chercher!!Sinon, tout les joueurs qui l'on acheter en version boite française on se problème, donc tu n'est pas seul, sans steam

Je pense qu'il vont le faire comme un véhicule à part en tier, parce que sinon ça ne sert à rien. Le jeu perdra tous son charme!

il sortira le 25 septembre:http://www.edgeofwar.fr/news/news-0-26+men-of-war-vietnam-prevu-le-23-septembre.phpSinon, c'est clair que un MEn of War au Vietnam, ça devrait carrément être jouissif!

Metro 2034 change de nom, il faut désormais l'appeler Metro 2033:last night

une démo est disponible ici:http://www.jeuxvideo.com/jeux/telecharger/pc/00039773-mount-blade-with-fire-and-sword.htm

tu veux dire, ses stats? si c'est bien ça la question, et bien c'est non. par contre, pour les recruter il faut aller dans un endroit spéciale et tu peux acheter les équpement, en gros c'est toi-même qui les équipe!

Lors de la conférence Paradox Interactive qui s'est tenue récemment à New York,l'éditeur à annoncé le dévellopement en cours de plusieurs jeu voici quelques un:Pirates of Black Cove, un RTS permettant d'écumer les Caraïbes à la recherche de gloire. Hearts of Iron III bénéficiera d'une nouvelle extension: For the Motherland qui approfondira le système politique.Mount & Blade bénéficiera d'une nouvelle extension: With Fire and Sword.Mais intéressons nous à Mount & Blade : With Fire and Sword. Il introduira des armes à feu, et l'action se déroule au environ du 17eme siécle, en Russie. Il est basé sur un live du même nom qui a été écrit par Henry Sienkiewicz. Il y a une histoire, donc un scénario, doc une fin.(3 pour être lus précis), Mais il est toujours possible de crapahuter dans la carte sans se soucier de l'histoire. Il est sorti en Russie et Pologne en 2009 avec le moteur graphique du tout premier Mount and Blade, tout en russe, et sans multijoueur. Mais maintenant, il va sortir en anglais(peut-être en français), avec un multijoueur avec un nouveau mode. Le Match à Mort par équipe Capitaine: celà consiste à commender 4 ou 26 Bot pour chaque capitaine. Avec en tout 16 capitaine humain. Comme faction, il y aura les Cossacks les Polonais le Royaume de Moscoula Suède et les TatarsD'après le site de Tale Worlds, il sortira pendant le 1er Trimestre 2011.Quelque image:Et en cadeau, voici une interview:http://www.gamereactor.eu/grtv/?id=10177Pour beacoup plus d'information, veuillez vous référer au site de Tale Worlds rubrique With fire and Sword:http://www.taleworlds.com/Et pour toute question n'hésiter à me demandez car j'ai télécharger le jeu que les Russes et Polonais on acheté.Source pour la conférence Paradox Interactive; jeuxvideo.comSource pour les Factions, images; Tale Worlds

ouai, je l'ai acheté il y a 2, 3 mois, et je l'ai a-d-o-r-é! Maintenant, il ne me reste plus qu'a voir le film!