Bienvenue sur le site du Clan des Officiers !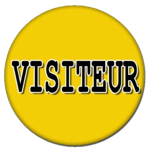 Si vous appréciez le contenu de notre site nous vous invitons à vous inscrire. Vous pourrez ainsi participer aux nombreuses discussions de notre forum. Pour échanger avec plus de 2000 passionnés de jeux sur thème de seconde guerre mondiale quelques secondes suffisent !

La page d'inscription est disponible ici.

Après votre inscription il est vivement recommandé de poster un message de présentation dans le forum des nouveaux arrivants. Cela nous permets de connaître le profil des personnes qui nous rejoignent. Une présentation de qualité, sur le fond comme sur la forme, est indispensable si vous souhaitez accéder à notre serveur audio, lieu de rencontre de nombreux joueurs francophones pour nos parties en réseau. Ce premier contact par écrit est aussi nécessaire si vous souhaitez rédiger d'autres messages.
 
Lors de votre inscription, le choix de votre pseudo et de votre image de profil (avatar) doivent être conformes à notre charte sous peine de suppression immédiate. Il est notamment interdit d'utiliser des pseudos ou des images de profil (avatars) de soldats d'un pays de l'Axe.
 
Ce message et les bannières publicitaires n'apparaissent plus pour les inscrits.
Content Count

238

Joined

Last visited
About Sire.Gauvain
Rank

Adjudant
Pardon pour le retard...J'ai acheté TOW - Afrika 1943 dès sa sortie... j'ai adoré ce jeu mais... vu tout ce qu'ils veulent nous faire payer pour jouer aux autres, j'ai lâché ce jeu. Il est très très bon, mais j'en ai marre d'être pris pour un con.

J'ai failli le prendre il y a deux semaines. J'ai bien fait d'acheter Scourge of Warà la place (guerre de sécession).

18,99 euros !!Heureusement que je ne l'avais pas pris sur battlefront.

Par contre, il n'est oujours pas possible de zoomer avec la molette, dommage.

Super intéressant, merci.

Kursk ?! Dans theatre of war 2 - Africa ?!

As tu contacté les RATS ?! Je ne joue plus à ce jeu depuis 2004...

Oui, oui pardon, environ 33 euros...Mais avec l'Afrika ça fait 66 euros le jeu + l'addon.

Ca aurait été surtout mieux que l'on ne paye pas les deux jeux au prix fort !!

Cette boîte m'énerve vraiment, déjà quand j'avais acheté Afrika 1943, y avait pas de livret et le boîtier était ouvert, là il y a un livret de m* à première vue ?!Et pourtant juste pour le télécharger, il demande 45 euros.Bah non, je ne l'achèterai pas.

Ahh, j'y serais bien allé...De toute façon quoi qu'il arrive je serais en tenue à Waterloo en 2015.

Une date nous est connue ?!

Ce jeu n'est pas mort ??? J'y jouais en 2001... J'ai checké les graphismes c'est encore incroyablement laid pour un mmo en développement permanent.

Certes mais il y a quand même pas mal de problèmes avec l'IA. Je n'en avais pas autant sur Afrika.